Change the Active Test Mode on a FieldLab
1. Select the Menu Button

2. Scroll to Test Modes and press the Right Arrow Button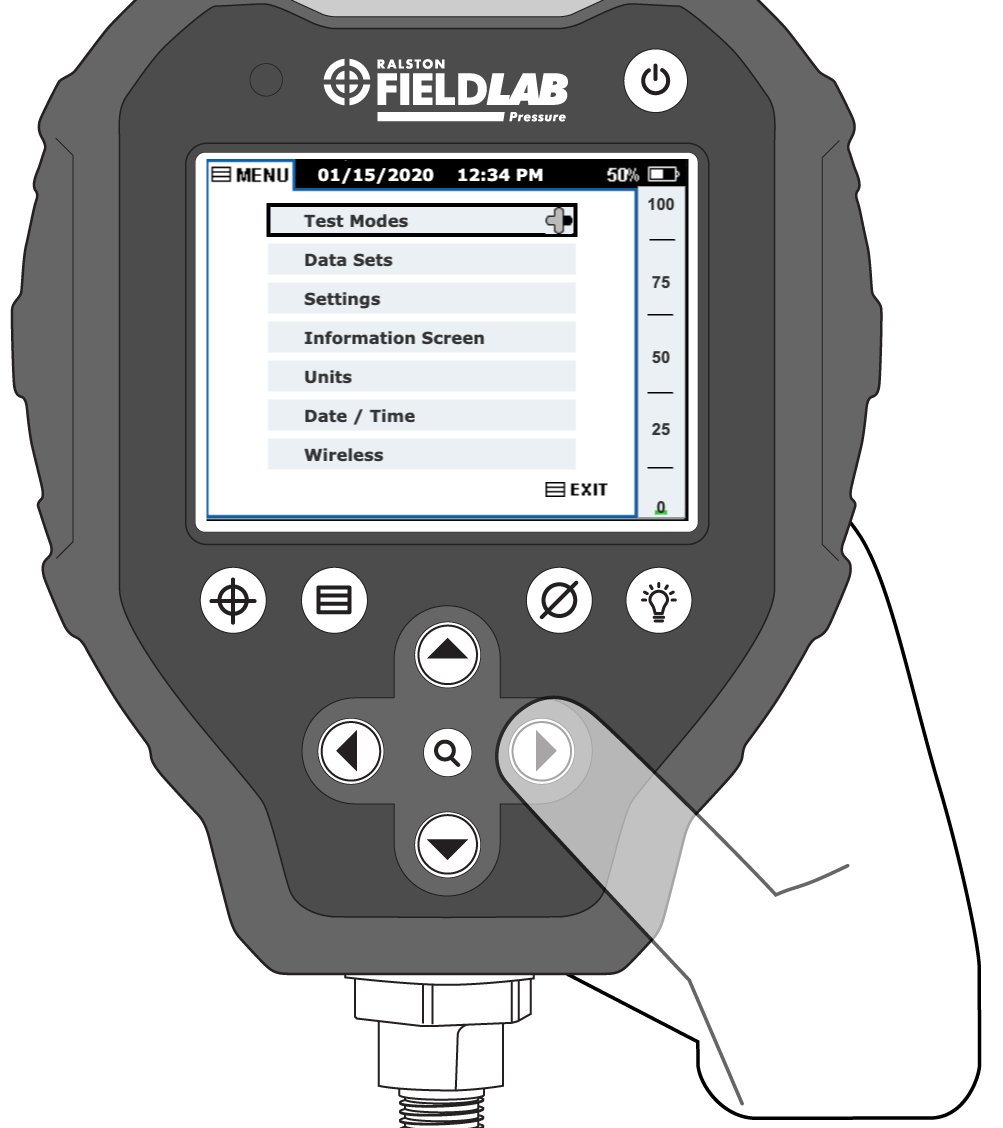 When you access the Test Modes sub-menu you can view a list of every test that has been added to the FieldLab.

3. Scroll to the Test Mode you wish to Activate by using the Up/Down Arrow Buttons.

4. Activate the test by pressing the Center Button with the magnifying glass printed on it.