Change Engineering Units for Pressure or Temperature
1. Select the Settings icon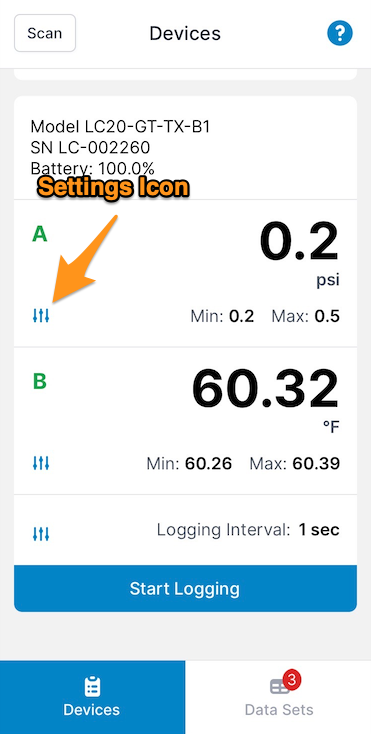 2. Select the drop-down menu and choose the engineering units you would like to log with.

3. Select the Save button
Related Articles

Change Logging Interval

1. Select the Interval Settings Icon in the Logging Interval field. Note: Logging Interval Settings cannot be changed while logging. 2. Select the drop-down menu to choose your new Logging Interval. Note that longer intervals will give you more time ...

Get started with FieldLab Mobile

Check compatibility of your mobile device FieldLab Mobile runs on: iOS versions 11.0 and newer. Android versions 9 and newer. Power on your Field Gauge FieldLab Mobile works with any Bluetooth enabled Ralston Field Gauge. Download FieldLab Mobile ...